24 May 2023 - 4 min read
BrewMan now integrates with Zevero
We're delighted to announce BrewMan's latest integration with Zevero, the carbon measurement and reporting platform. This integration will allow BrewMan customers who use Zevero to easily and accurately measure the emissions from their purchases and deliveries.
About Zevero
Zevero's carbon accounting platform helps breweries and distilleries track their emissions and identify opportunities to reduce them before reporting them to customers, employees and shareholders.
They already work with some of the best breweries in the UK, including DEYA and Bristol Beer Factory.
If you'd like to learn more about Zevero you can look at their website here zevero.earth.
How the integration works
Once you're a customer of both Zevero and BrewMan, you can connect your accounts and all your purchase data will link with Zevero and their platform will calculate your emissions. For example, they'll take the number of hops you buy, where and how they travel and turn it into actionable climate data.
The system will then automatically update every day meaning you get a real-time understanding of your company's carbon emissions.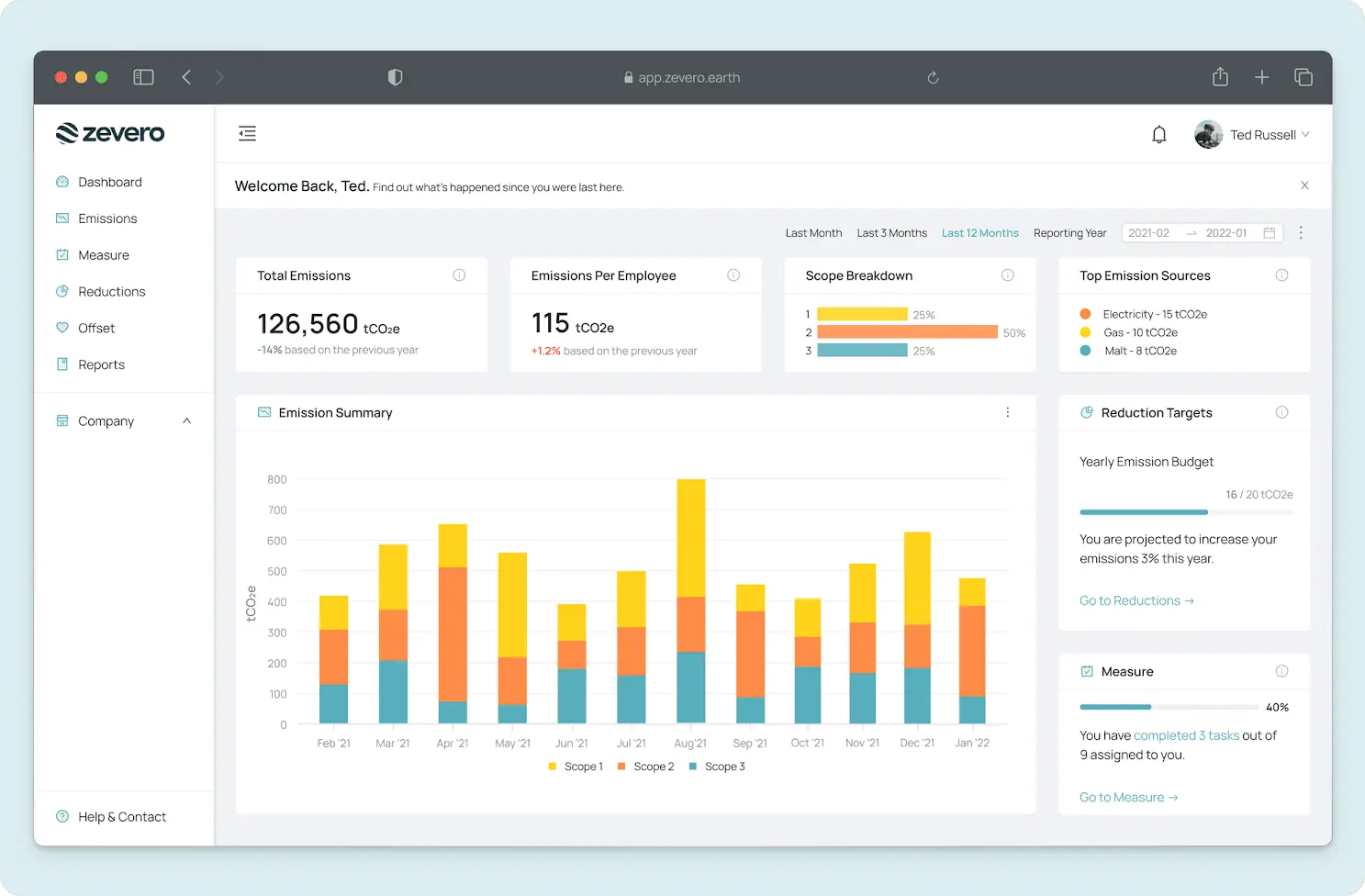 BrewMan and sustainability data
Ingredients, packaging and delivery can make up to 75% of a brewer's or distiller's emissions making them an important part of a company's footprint but they're also often hard to measure. By using BrewMan and ensuring your data flows through the platform, companies can save thousands of pounds and hundreds of hours on data collection.
Combined with BrewMan's sustainability features, such as water usage tracking and energy consumption monitoring, breweries are well-equipped to track their impact and be part of the climate solution.
The integration
If you use both systems and want to start using the integration, a full help guide can be found at: https://zeveroearth.notion.site/BrewMan-4d182ec280a14d1f92c56a1e6e94a90c
For any help setting this up or any other questions, please contact us at support@premiersystems.com
---