20 January 2023 - 5 min read
Thinking of self-distributing? 6 Top Tips to remember
Distribution advice from Team BrewMan, new CBP Industry Ambassadors
When the BrewMan team started talking to US brewers, the topic of distribution came up a lot. In the UK there is no three-tier system, meaning almost all brewers self distribute. Having built BrewMan alongside our 300 brewery customers over 20 years, we have found a few common pieces of advice that might be helpful to anyone thinking about starting to self distribute.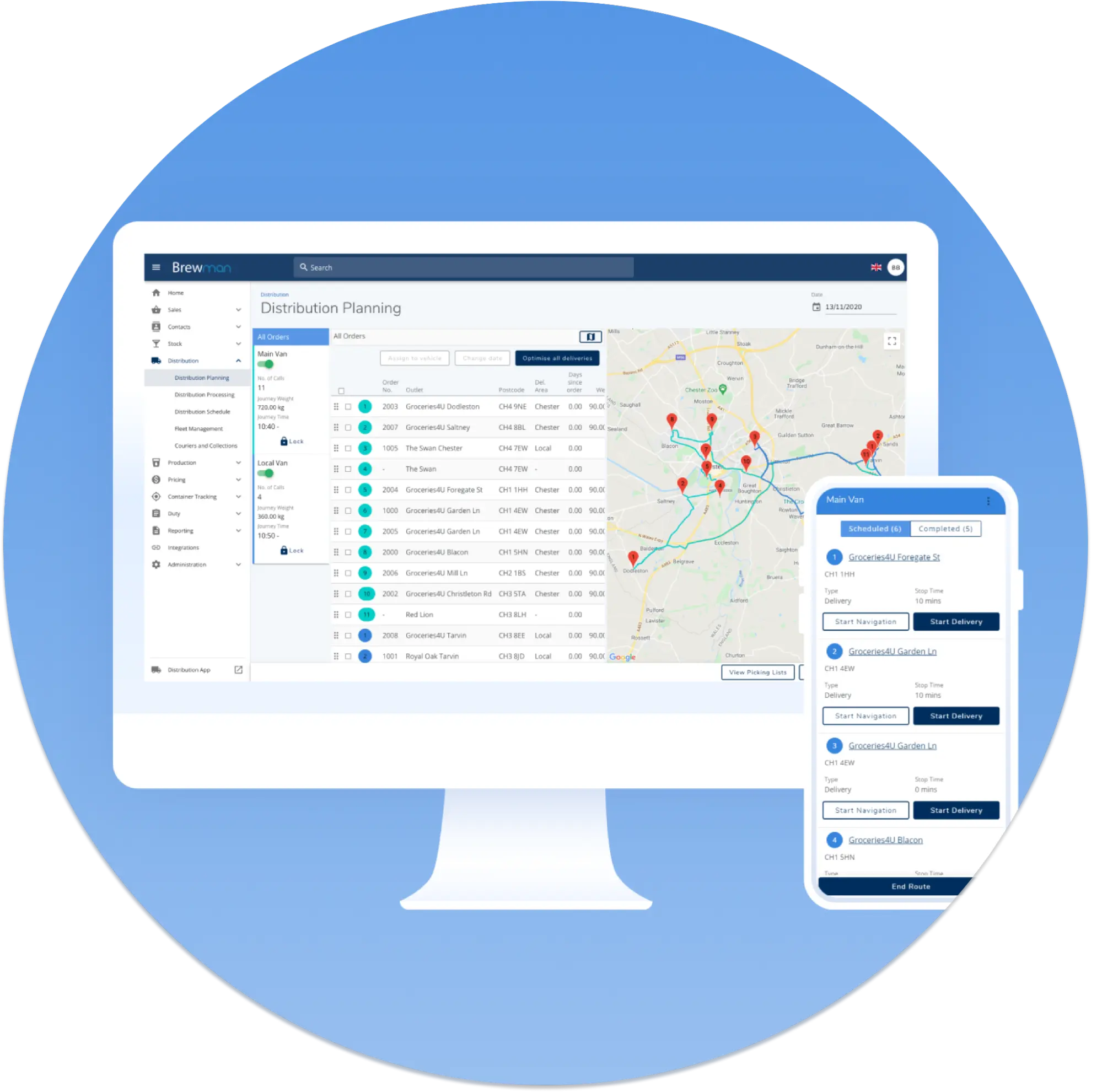 Tip 1: Know your customers!
No-one wants their drivers to turn up to a venue when they're closed and having to reschedule the delivery. When signing up a customer, make sure you know which days and times they want to take deliveries, who is the best contact when you arrive? How long will the drop take? It may seem a lot of extra information but it will save a lot of time and energy later!
Tip 2: Remind your customers you're coming
Even if you know when they want to take deliveries, they may need an on the day reminder that you are coming. Our customers find SMS an easy way to do this and tend to send them in bulk at the start of the day through BrewMan.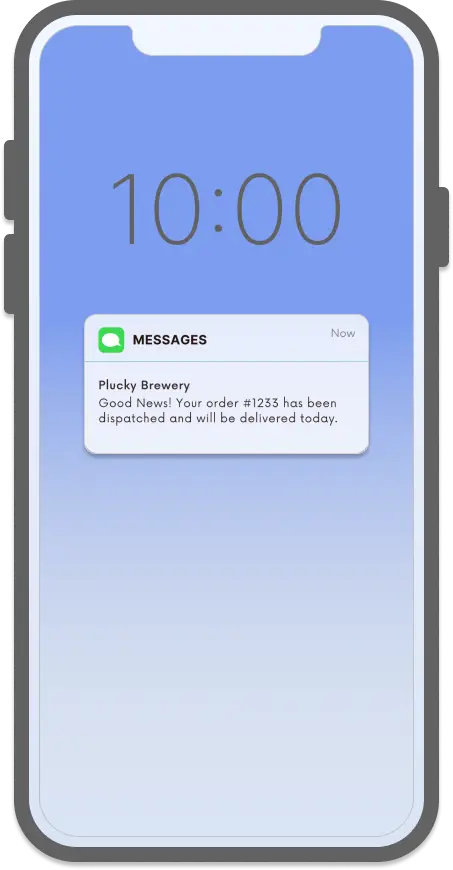 Tip 3: Load vehicles based on routing
A delivery driver will tell you there's nothing worse than needing 'that heavy keg right at the back'. Plan the route first then load from the last stop to first, it will make things a lot easier at each drop. BrewMan will optimise your routes for you and then generate a loading list on this basis for you to use.
Tip 4: Always take a signature, a name and even photos
There's nothing more frustrating than being challenged on a delivery that you know was dropped. Make sure whoever takes the delivery signs and provides their name. If you want, taking a photo gives you the extra reassurance but most do this when the item was delivered without directly being received. These can all be taken through BrewMan's distribution app and will add them to the invoice you email afterwards to remove the need for all that paper.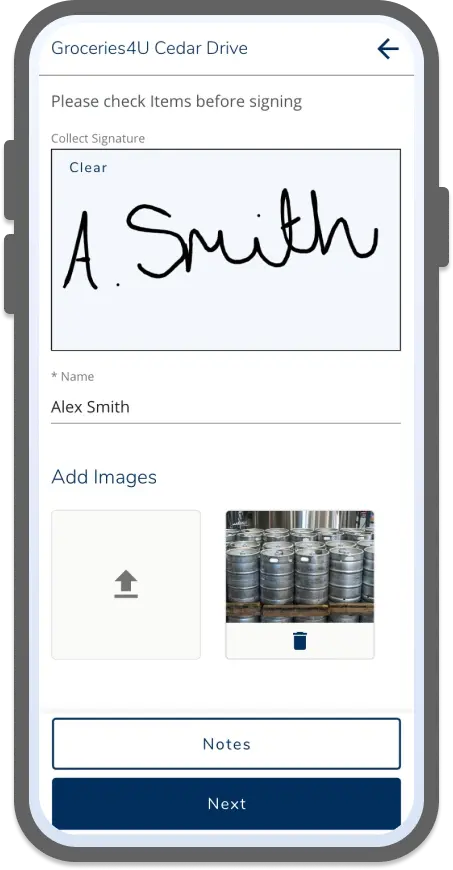 Tip 5: Track those kegs
Everyone knows how expensive it is to constantly be replacing kegs when you have no idea where they are. It can be time consuming and complicated to track this on paper and spreadsheets so BrewMan provides QR coded labels for the driver to scan as they drop them off and as they collect them.
Tip 6: Finally, Go Paperless
No-one wants the drivers to return to the brewery with a stack of paperwork of invoices and signed delivery notes. It wastes a lot of time and a lot of paper. BrewMan's distribution app allows the driver to operate their whole run whilst giving live updates back to the brewery and at the end of the day, click a button to invoice all the customers that received orders, simple!
We hope those tips are helpful! As you may have suspected, BrewMan helps our customers with all of this! The system optimises your routes based on delivery windows, generates picking and loading lists and sends SMSs to customers expecting delivery. Our distribution app then allows the driver to see and navigate their route, scan out kegs, take signatures, payments and photos which will update the main system in real time. Find out how it works on our help site: https://ticketing.premiersystems.com/help/article/272865
If you want to find out more about BrewMan, feel free to get in touch at sales@premiersystems.com or you can create a 14 day free trial with no payment details need at: https://brewman.premiersystems.com/signup
---