17 October 2022 - 4 min read
BrewMan now integrates with Plaato!
We're delighted to announce BrewMan's latest integration with Plaato Pro, allowing real-time fermentation data to automatically be uploaded into BrewMan against your batches without any manual entry.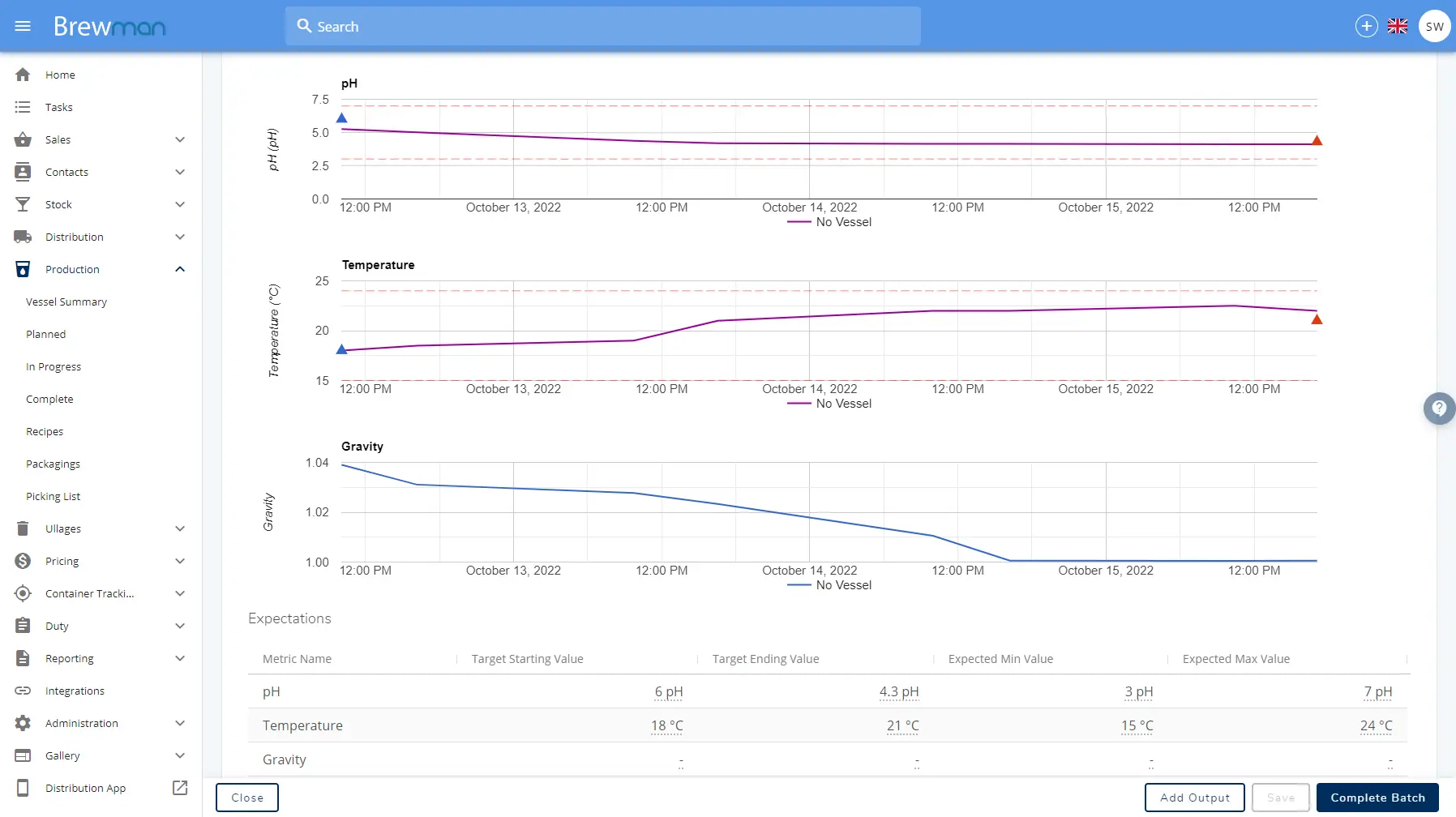 About Plaato Pro
PLAATO Pro is a plug & play sensor that analyzes temperature and gravity in real-time, upgrading any fermentor into a smart fermenter and thereby removing the need to manually enter any recordings into your system.
If you'd like to learn more about PLAATO Pro, have a look at their website at plaato.io/pro.
How the integration works
Once you have both systems installed, you can assign your Plaato probes to specific Vessels within BrewMan and link your quality control tests together. This will enable the automatic recordings in Plaato to appear in the assembly record of any batch in a linked vessel every 15 minutes.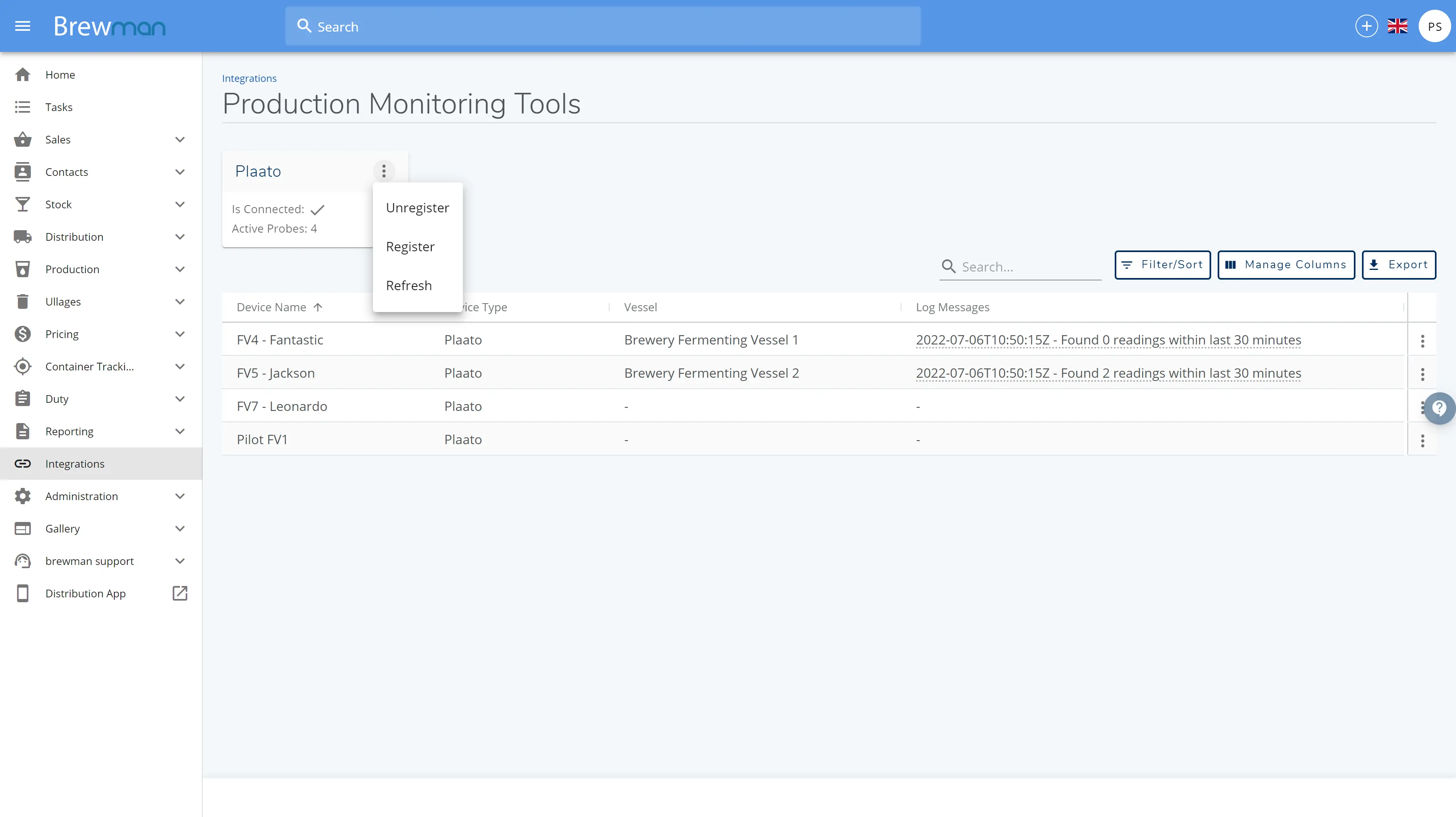 What our customers say
Clark, the Head Brewer at Bedlam brewery was the first to use the integration and had this to say:
"Linking BrewMan with Plaato was a simple process and will allow me to seamlessly pull in quality control readings for our batches."
The integration
If you use both systems and want to start using the integration, a full help guide can be found at: https://ticketing.premiersystems.com/help/article/295340
For any help setting this up or any other questions, please contact us at support@premiersystems.com
---