21 June 2021 - 2 min read
Beer Distribution Software
Fed up of spending all evening planning the delivery routes for the next day or by the amount of time it takes to send out the vans in the morning? For 20 years, the BrewMan team have seen distributing beer to trade to be one of the major challenges for our brewery customers.
Automatic Delivery Planning
Our latest version, BrewMan V7 has taken distribution planning to the next level with automatic route optimisation. It will provide the most efficient way to deliver your orders across multiple vehicles, taking into account their weight limits and the delivery windows of customers.
See how it works on our help guide: How To Plan Distribution.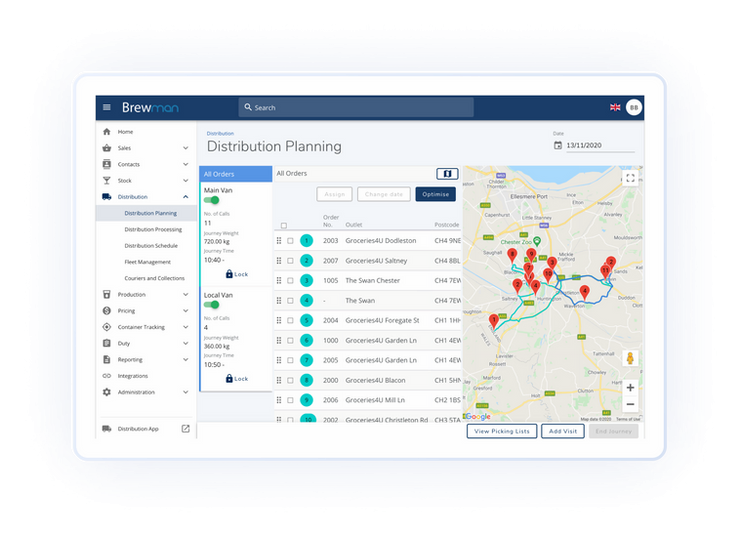 Picking and Loading Software
Once your orders have been optimised, BrewMan will help you get everything ready for dispatch by automatically generate Picking, Packing and Loading lists. Picking lists will show everything that needs to go out today. The Packing List shows the items, grouped by orders to be boxed up for Couriers or Collections. The Loading list then shows the order in which the vehicles should be loaded so that the first item on is the last item off. No scrambling around for heavy casks from the back of a packed van!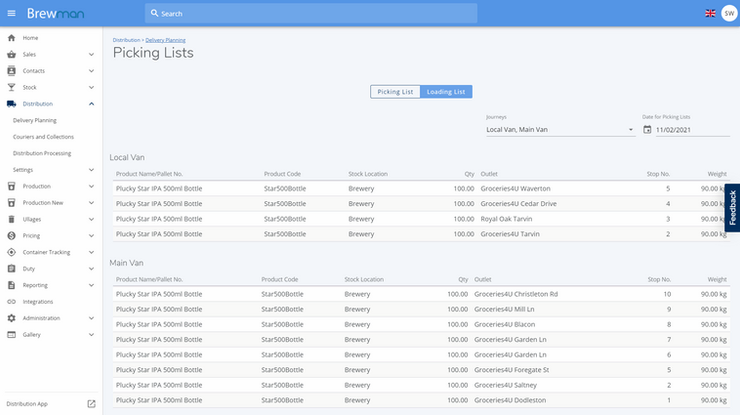 BrewMan's Distribution App
Once everything is planned, BrewMan supports your drivers out on the road with its Distribution App.
On their smartphone, the driver can see all the stops on their route in their optimised order and navigate to the address. Once there, they can scan out the products they are meant to delivery, using their smartphone and our QR coded labels. They can receive payments, take signatures as proof of delivery and return containers left at the customer previously.
The app will work offline if the drivers do not have signal but if they do, it will sync back to the main software, allowing you to see where they are and how the routes have progressed.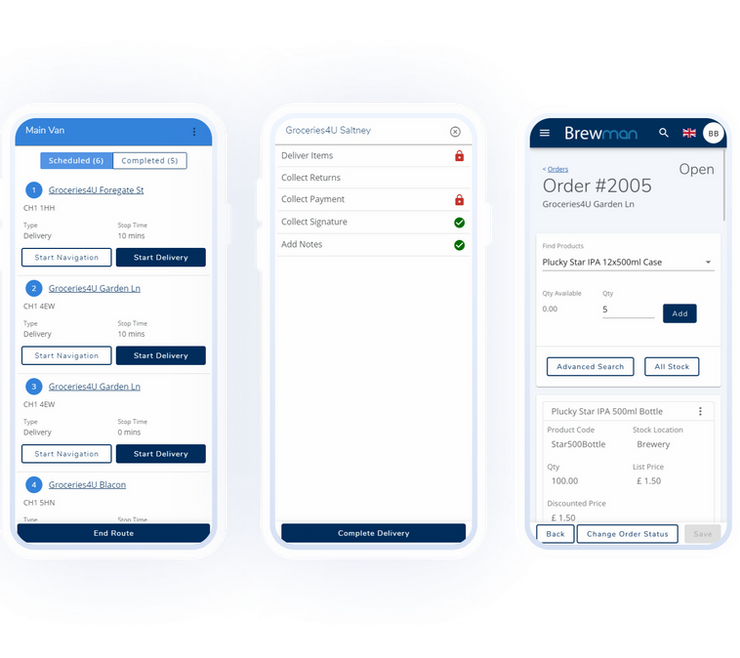 Find out more detail in this guide: BrewMan Distribution App
All these features are available on BrewMan Version 7. To signup to a free 14 day trial, please visit https://brewman.premiersystems.com/signup.
---